BLANCHED PEANUT
Our products are carefully selected and certified
The peanut is a legume crop, also known as groundnut, grown mainly for its edible seeds, classified as Arachis hypogaea, originating in South America (Brazil, Paraguay, Bolivia and Argentina).
The Runner peanut type was introduced in Brazil in 2002 and has been cultivated in the state of Sao Paulo. It is known for its uniform, medium-sized kernel, mainly used for exports and preferred by the industries of peanut candies, peanut butter and snack nuts.
Product specification
• Whole Raw and Blanched, Splits Raw and Blanched.
• Packing in bags of 25 kg, 50 kg and 1250 kg or according to the customer's requirements.
• Sizes: 38/42 cpo, 40/50 cpo, 50/60 cpo
Nutritional benefits
Peanuts are an excellent source of biotin, copper, manganese, niacin, iron, molybdenum, folate, vitamin E, phosphorus, vitamin B1 and protein.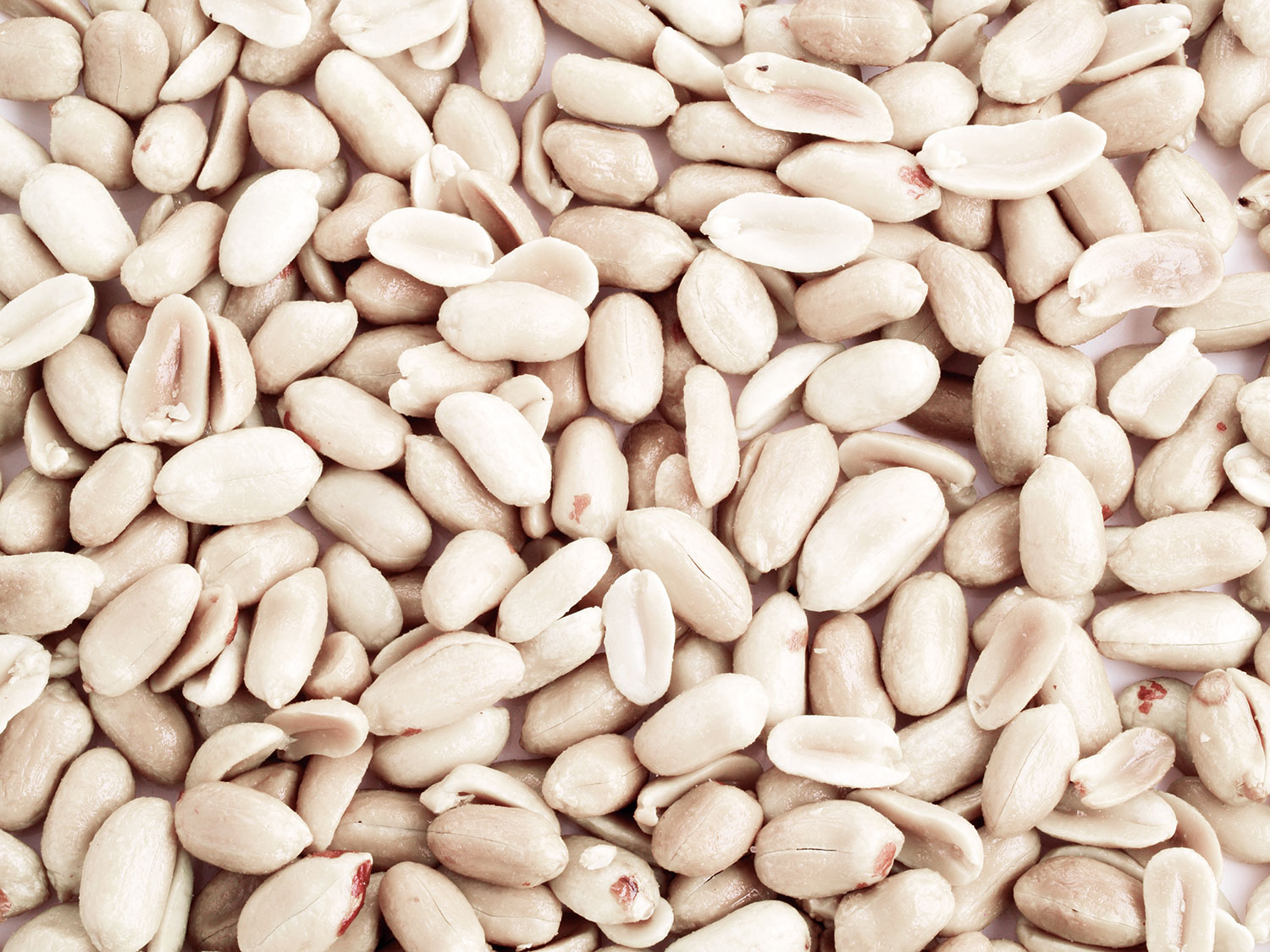 Important information
All the products are carefully selected and endorsed by a third party lab, a FOSFA (The Federation of Oils, Seeds and Fats Associations Ltd) member superintendent. The food safety management system complies with the FSSC 22000 certified by DNV GL Business Assurance B.V. .
BRUMAU is under the BRC seal certification process. It is expected for the early  second semester of this 2018 year.