CASHEW NUTS
Full of benefits from highly qualified sources
Cashew nut is the c-shaped seed that adhere to the bottom of the cashew apple, the fruit of the evergreen tropical tree (Anacardium occidentale), native to the coastal areas of northeastern Brazil. In its raw form the cashew kernel is soft, white and meaty. When roasted it changes colour and taste. Salted, it appeals to the palate as the most delicious nut.
Brazil is known as the center of origin of the cashew tree, with records dating back to the 16th century colonization period. Currently, the fruit is spread throughout all the tropical regions of the world. The English name cashew is derived from the Portuguese word of similar pronunciation 'caju', originated from the indigenous word 'acaiu' or 'acaju'.
Product details
• Type: Whole, Splits, Butts and Pieces
• Size: SLW, LW, W240, W320, W450
• Grade: 1st, 2nd, 3rd, 4th
• Packing: in metalized polyethylene vacuum bags of 50 lbs (22,68 kg) and 25 lbs (11,34 kg)
Nutritional benefits
Cashew nuts are an excellent source of antioxidants, vitamins, minerals, monounsaturated fats, copper, zinc, phosphorus, magnesium and manganese.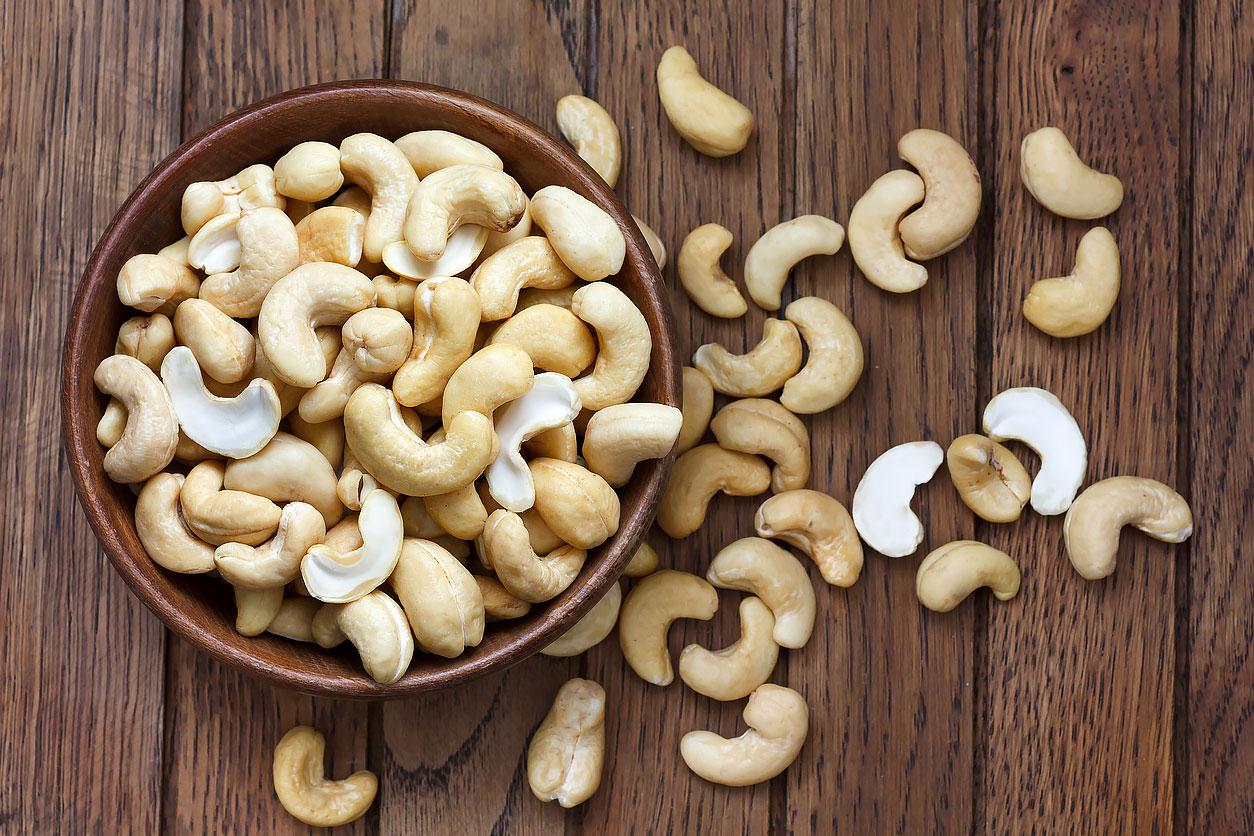 Important information:
Our partners have FSSC 22000 certification, that ensures food safety, ISO 9001 that guarantees the quality and aims to standardize processes and customer satisfaction and KOSHER certification, that provides food as per the Jewish laws.